There are moments in which women's football is at least as good as men's
For a long time, football has been considered a men's game. However, girls also play it and love this sport! Fortunately, women's football is becoming more popular now, even though mens' matches are still much more numerous. I know several female soccer players, they are Pernila Harder from Denmark, Samantha Kerr from Australia, Nelly Korovkina, and Tatajana Shcherbak from Russia.
The rules in women's football are just the same as in the men's: the match lasts for 90 minutes, the number of players is equal and fields have the same size. So, there are 9 criteria in which we can compare men's and women's football left. To be listed: recognition, thrilling moments, long shots, headers, free kicks, passing and ball control, goal kicks, popularity, and dynamism. The significant difference may be the speed of the players: one can easily notice that on average, women are slower on the field. However, there are moments in which women's football is at least as good as men's and I believe that there is no match for womens` matches!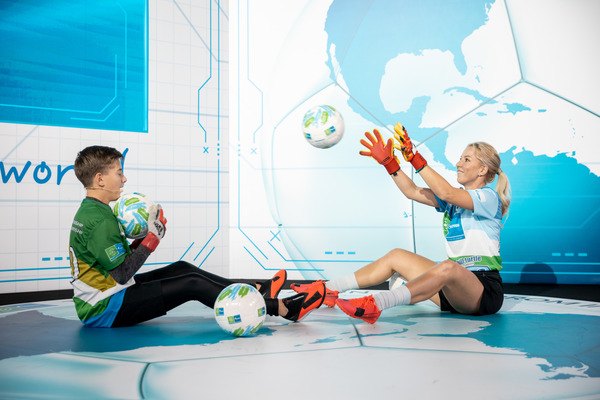 The main problem that women's football teams face quite often is funding. As you know, if a club hasn`t got enough money for training, then it will not be able to perform at the proper level. If a club decides to cut money on ads, no one will broadcast its games and it may become not interesting to a wide audience. Right now, special programs and documents are created to achieve gender equality. So far, they run with mixed success: some competition organizers still save money on women's prizes and only a few women can fight for them. The situation is aggravated by the fact that there are still plenty of reasons for accusing the sports committees of discrimination.