Strings of friendship: the significance of Friendship Bracelets
Well, theoretically, a Friendship Bracelet is made up of strings. So simple, but so meaningful. They are bright and easy to notice on someone's hand. Friendship Bracelets are not extremely beautiful and unique, but they carry special meaning for the person who makes them and the one who wears them.
The Friendship Bracelet is an official symbol of the Football for Friendship programme showcasing the sign of tolerance, equality, and healthy lifestyle. The bracelet is made up of two simple strings of blue and green colour. Blue symbolizes a cloudless and peaceful sky, while green represents the football field, available for everyone worldwide regardless of their age, gender and social strata.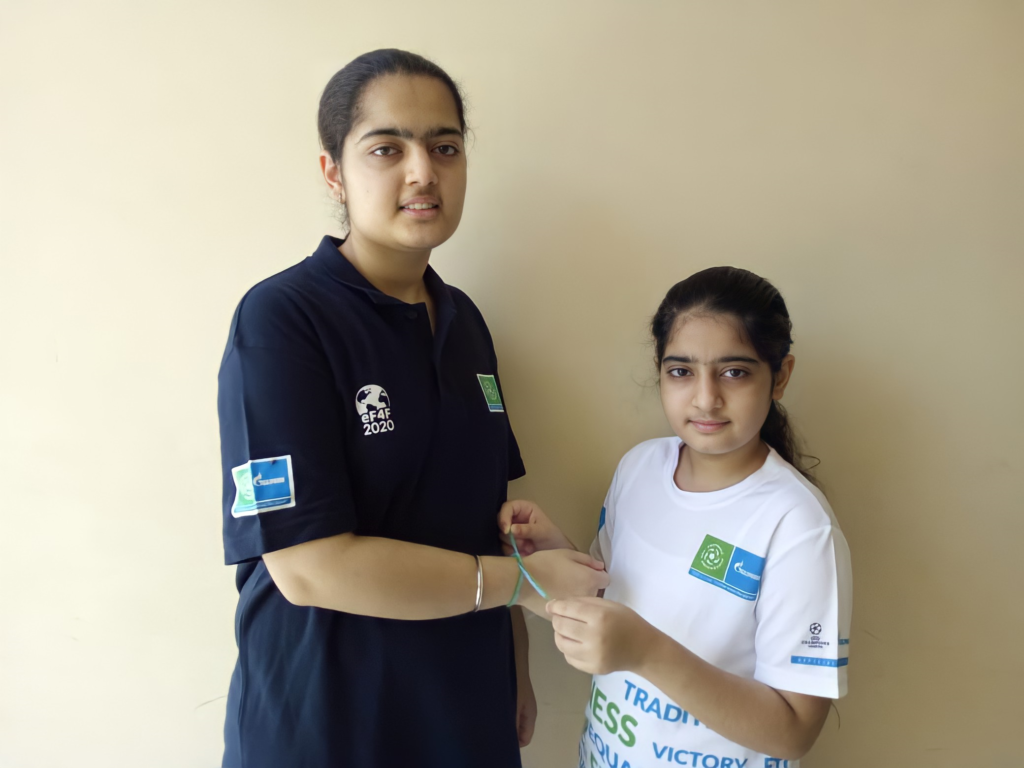 Tying a Friendship Bracelet on each other's hands is a symbolic action of making friends and demonstrating a commitment to the key values of the programme – tolerance and friendship among the people from different countries. Participants of this programme exchange Friendship Bracelets before every championship. Now, they are more than just some people united in football teams – they are real friends, who share the same values and principles.
As ambassadors of the F4F programme, Young Players also present Friendship Bracelets to famous athletes, artists, journalists, and representatives of the authorities.
So, next time you see one, think of its meaning and you'll smile to yourself, maybe remembering a friend.