Meet the winners of Gazprom Football for Friendship: UEFA Euro 2020 News Bureau defined by the International Sports Jury
On behalf of the "Football For Friendship" Euro 2020 News Bureau, we are pleased to announce 11 winners – the best young journalists from 11 UEFA EURO 2020 host cities who will join Patrick Schick, the footballer who scored the goal of the tournament in an award ceremony late August. Goal of the tournament – is a unique award initiated by Gazprom in the framework of its partnership with European Championship.
The winners were defined by receiving the highest ranking in each country through the time of their participation in the Program. That included attendance of the Nine Values School classes and completing assignments for the News Bureau from June 11 to July 11th – through the duration of the UEFA EURO 2020 tournament. Each of the 145 participants of the Program visited one match in their home country, 6 classes, wrote a report on the match, gave a prediction of the goal of the tournament and shared a lifehack on mobile journalism.
And the winners are:
Nijat Taghizada from Baku
Nitya Khandelwal from Copenhagen
Jackson Gilligan from London
Kristina Bastron from Munich
Teo Bence Ronaszeki from Budapest
Marco D'achille from Rome
Lola Flohr from Amsterdam
Luca Lie from Bucharest
Danis Gantsev from Saint Petersburg
Ivan Artamonovs from Glasgow
Amador Lopez Blesa from Seville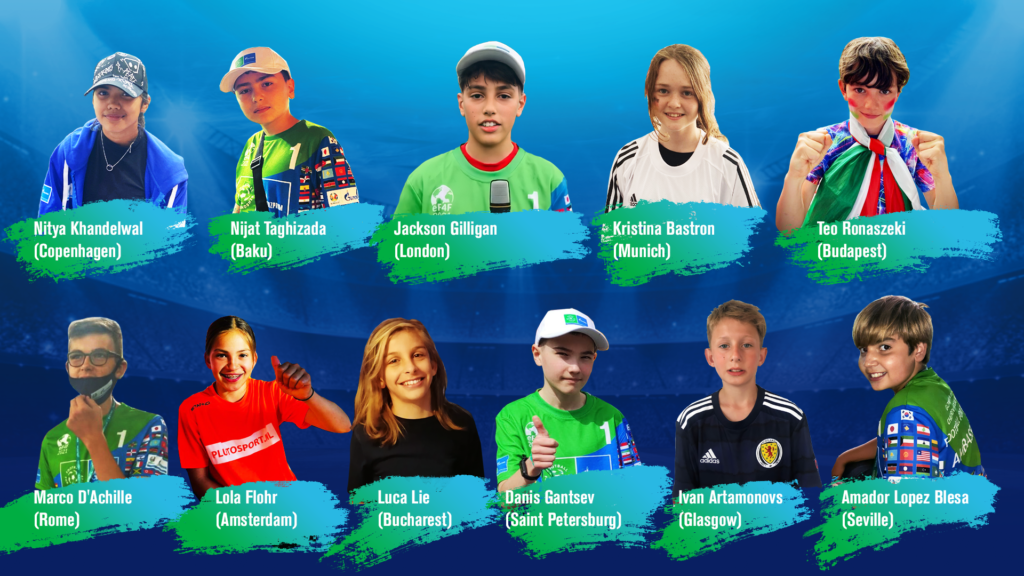 The competition was extremely tense. That's why we have decided to mark the outstanding results of the following participants.
And the laureates of the program are:
Ignacio Gancedo Ríos from Seville
Uliana Kamkina from Saint Petersburg
Elizaveta Petrova from Saint Petersburg
Sofiya Bochkanova from Saint Petersburg
Aleksandr Drobot from Saint Petersburg
Tahia Cleto from Bucharest
Rick Claus from Amsterdam
Adriano Neri from Rome
Anna Péter from Budapest
Ella Ronaszeki from Budapest
Mathias Kauf from Munich
Esme Randall from London
Maura Belle O'Sullivan from London
Roman Khoroshaev from London
Leila Spence from London
Darcy Slater from London
Alexander Watson from London
Jesse Kamara from Copenhagen
Aysel Novruzova from Baku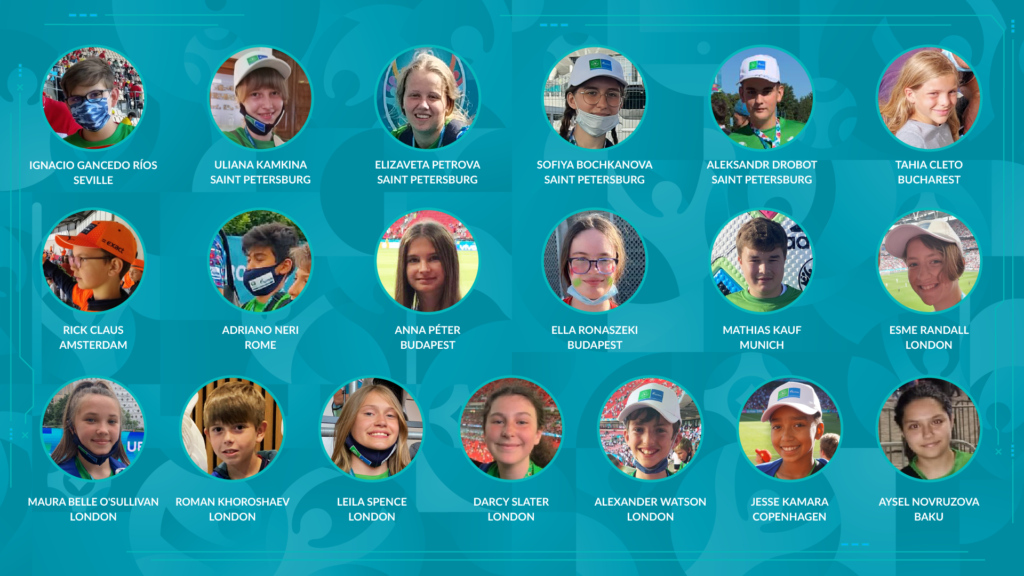 The Jury:
Sergey Stanovkin, European News Academy (UK)
Simon Ydesen, Sports Journalist in Det Nordjyske Mediehus (Denmark)
Iulian Anghel, Sports Journalist at Ziare.com (Romania)
Rustam Azimov, sports journalist in First News Media (Azerbaijan)
Filippo Cornacchia, sports journalist in Tuttosport (Italy)
Andrey Sizyakin, Sport Express, Head of the digital (Russia)
Сongratulations to winners, laureates, and participants!